Elite Betting Syndicate
14-Day Trial For £1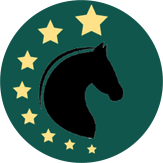 Pros
High Profitability In Trial
High ROI In Trial
Achievable Odds
Easy To Use
Fast Customer Service
Cons
Profit Much-Reduced Since Trial
Disappointing ROI
No Explanations For The Bets
Stats Lack Some Details
Stats Updates Infrequent (Weekly)
Stats In PDF Form
No Thrills
Who Are They?
Elite Betting Syndicate is a team of betting professionals with backgrounds in statistical analysis and racing horse ownership. They launched their website in 2015 and have since built up a huge following – particularly on Twitter where they have over 30,000 followers.
What Do They Claim?
"Using sophisticated data analysis techniques and our outstanding horse racing knowledge, we make thousands in profit every year. With connections to stables across the country – including Yorkshire, Somerset and Newmarket, among others – we regularly receive a wealth of inside information. These two factors combined allow us to make excellent long-term profit." – EliteBettingSyndicate.com
Claimed Stats
Profit: +220.32 Points (Last 12 Months)
Monthly Average: +18.36
ROI: +22.46%
The Trial
These guys didn't mess around. I was promised profit and that's what I got from the offset. Maybe this is why they have accrued so many Twitter followers. October started with a bang. With winner after they winner, they raced to 27 points profit in just the first week. Then after landing a humongous 33/1 winner it was up to +47. The rest of the month disappointed, but, with the profit in the bank they finished an impressive 32 points up!
Two more solid months of profit followed to ensure they finished 2016 well. And 2017 brought more of the same. January and February notched up 60 points between them. Nothing spectacular, just regular and consistent winners.
March was the blotch on the record. With too many places and not enough winners the profit dried up. With a 14 point loss notched up they needed to recover in April – and sure enough they did. April recovered the previous months loses before May made you forget all about it. 28.5 points profit was followed by 29.5 in June to wrap up a wholly impressive trial.
This Elite team don't claim to be superstars. They say that they won't make you a millionaire. They admit that they do have the occasionally losing run. But what they do promise is a nice second income with impressive long-term profit. And that is exactly what they deliver. Top marks!
——————————————JUNE 2021 UPDATE——————————————
Profit slipped from a 18.36 per month to 7.66 points per month for the last two years. Moreover, once quick-disappearing odds are factored in the profit has been very minimal for a long time now.
Achieved Stats
| | |
| --- | --- |
| Duration: | 6 Months |
| Points Profit: | + 162.2 points |
| Standardised Profit: | +162.2 points |
| ROI: | +28.89% |
| Subscription Price: | £39 p/m (£33 Quarterly) |
want free tips?
Join our free newsletter to receive betting tips from VIP tipsters.