TRT – Top Racing Tips
No Trial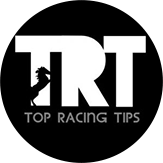 Pros
High Claimed Profit
High Strike Rate
Explanations Of Tips
Doesn't Just Tweet About Winners
Honest
Cons
Unachievable Odds
Tips Sent Too Early
Tips Sent As Tweets
Twitter Only
No Website Or Results
Who Are They?
Top Racing Tips is run by a gentleman called Jack Ashcroft. He has bee tipping through Twitter for two years and has amassed a large following in this time.
What Do They Claim?
16 /17 months profit.
Claimed Stats
Profit – 1512.02 Points (Last 12 Months)
Monthly Average – 114
ROI – N/A
The Trial
After all the hype and with his large follower base I was expecting a lot. However, I was immediately disappointed. Jack only provides his tips via Tweets on the social media platform Twitter. This is fine if you are Twitter savvy, however, this excludes a lot of people. Nevertheless, it doesn't affect the standard of his tipping. But what does affect the quality of the service is how achievable the odds are – and disappointingly they are not achievable. Top Racing Tips posts the tips at around 5 PM when the odds are initially posted by the bookmakers. While this is a great time to get favourable odds, the odds at this time are flimsy and are quickly lowered when multiple bets are placed. This resulted in 90% of the subscribers being unable to achieve the quoted prices. Jack uses a large range of points – between 1-10 – to stake against each horse. This can be good as it shows you his strongest recommendations, however, this must be taken into account when looking at his claimed points profit (most tipsters only bet 1 or 2 points per bet).
Now onto the trial [Starting November 2017]. It started well with lots of winners, albeit at short prices. While I wasn't able to achieve anywhere near the claimed prices, I was up a decent amount in the first two weeks. However, midway through the first month, the results and standard dropped. We experienced a long losing run with only low-priced winners. However, I managed to finish around even.
But during the next two months nothing changed and the losses continued. And while the official stats were down slightly, I was down a lot more. And while things did pick up in the following two months, and I started to claw back some of my losses, April was the worst month yet. The winners were sparse and the losses far too frequent. Nothing seemed to go right.
One thing to note is that Jack has some very loyal followers. His follower numbers remained high despite having a pretty dismal 6 months of tips. Having said that, I made a loss over the 6 month trial and I couldn't possible recommend this service.
Achieved Stats
| | |
| --- | --- |
| Duration: | |
| Points Profit: | -65.2 points |
| Standardised Profit: | -12.66 points |
| ROI: | -4.44% |
| Subscription Price: | -£120 (£20 X 6 Months) |
want free tips?
Join our free newsletter to receive betting tips from VIP tipsters.